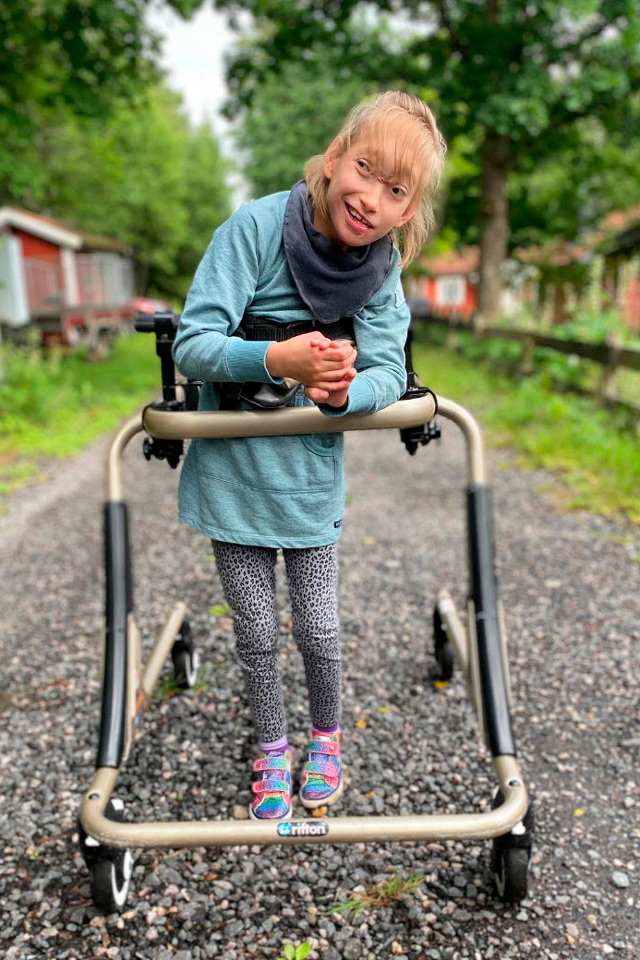 Freya's parents Graham and Johanna share:
"Freya was created with the help of a donor (sperm) and IVF, she was very much looked forward to. During the routine ultrasound (week 16), it is discovered that not everything looks as it should with her head and brain. So we knew that not everything was right with Freya. She was in a hurry to get out of life, 8 weeks too early she came and only then was her hernia discovered in her forehead.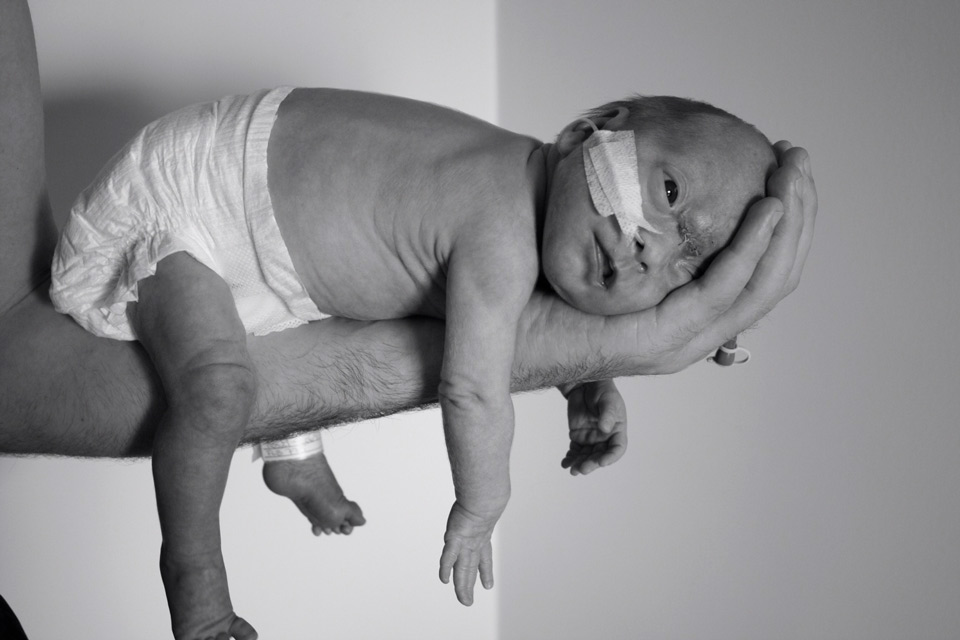 Freya is a curious, happy, and lively girl of 9 years. She is pretty much always happy with a smile that easily spreads the name "Sunshine". She loves singing and music ranging from just guitar to Avicii. All sorts of different kinds of sounds are very funny, but some sudden sounds can be scary and then she gets really scared. She is very curious and it helps her to develop even if she does it at her own pace and in her own way.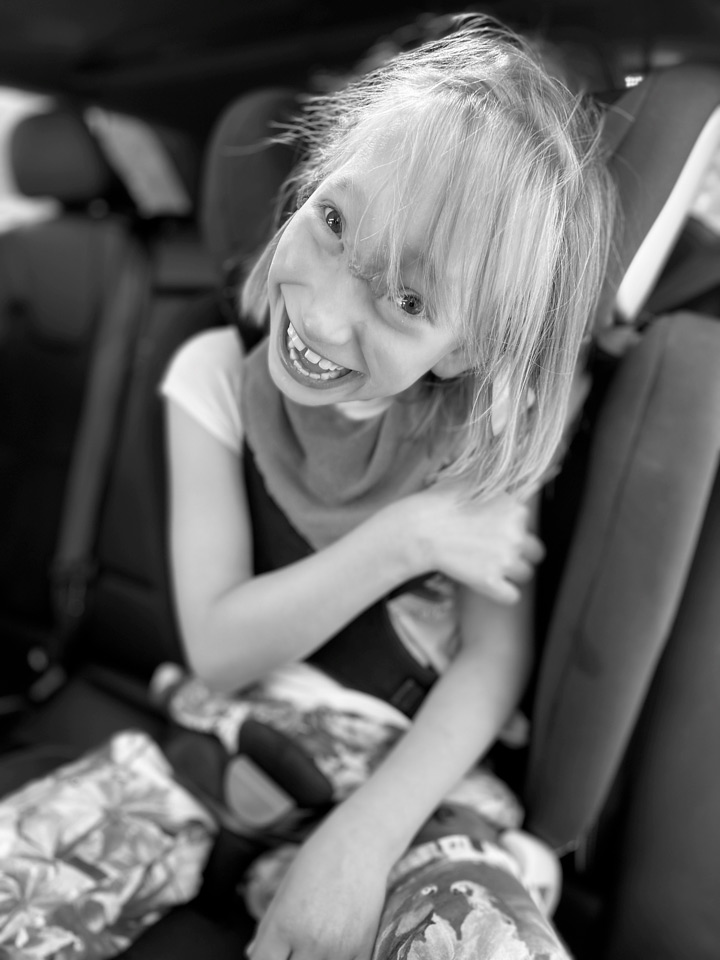 Freya needs help with pretty much everything, can not eat by herself, no speech (yet) and is completely fearless. Freya is very mobile on the floor, can sit and pull herself up to standing. Due to her poor balance she can not walk by herself yet, but with the help of her walker she is really fast.
Freya has no syndrome but has several different injuries to her brain that make her who she is. We call it that she has an undiagnosed brain disease. Freya has Microcephaly her head is about 20% smaller than what is considered normal. She has a severe developmental disorder she has no brain beam (Corpus callosum agnesi) Freya was born with a hernia in the forehead (Frontal encephalocele), and has Cerebral palsy which makes her left side of the body weaker and harder for her to control herself. Her vision is severely impaired and she has epilepsy."