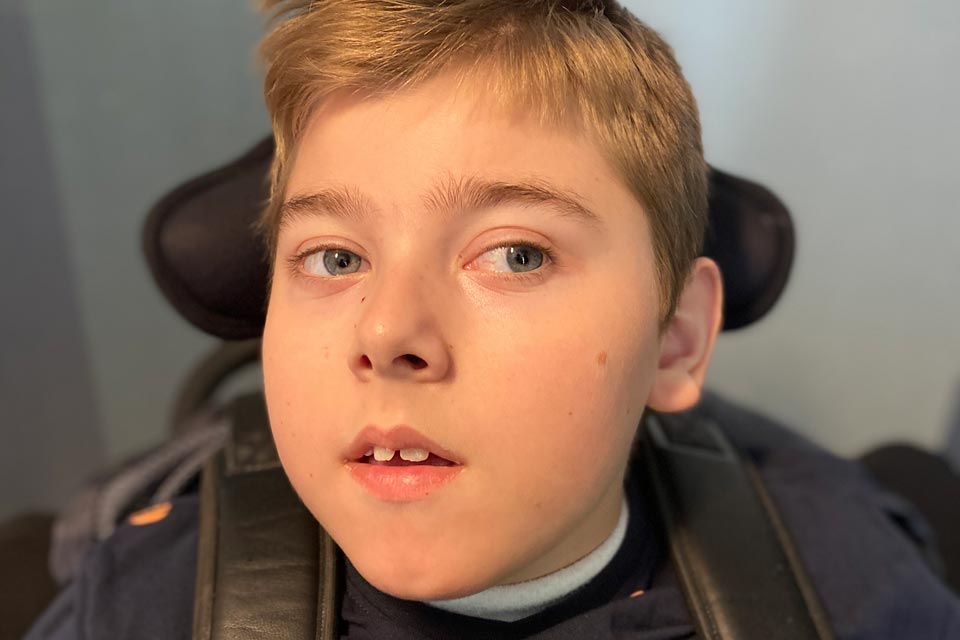 Calle's mom Malin and dad Gustav share: 
After a normal pregnancy, Calle was born in January 2011 without any major complications. The feeling that Calle was very tired and lacking in energy was present even after the birth and there was concern that he was not getting enough food.
When Calle was a day and a half old, something happened that no one should have to experience, Calle suddenly screamed and then became unconscious. He was rushed to the Neonatal department at the Central Hospital in Kristianstad being between life and death. The hours became days and Calle recovered. Lots of tests but always with the same result, "normal test results".
The days became weeks, weeks became months and that was when it would happen but which never happened. Calle did not really follow his gaze, had an unusual movement pattern, did not grasp things and above all was very weak in muscles. During the summer of 2011, Calle got an infection and an investigation really started with sampling and an MRI of the brain. At the hospital in Lund, we received the message we feared, "Calle is ill, he is very ill".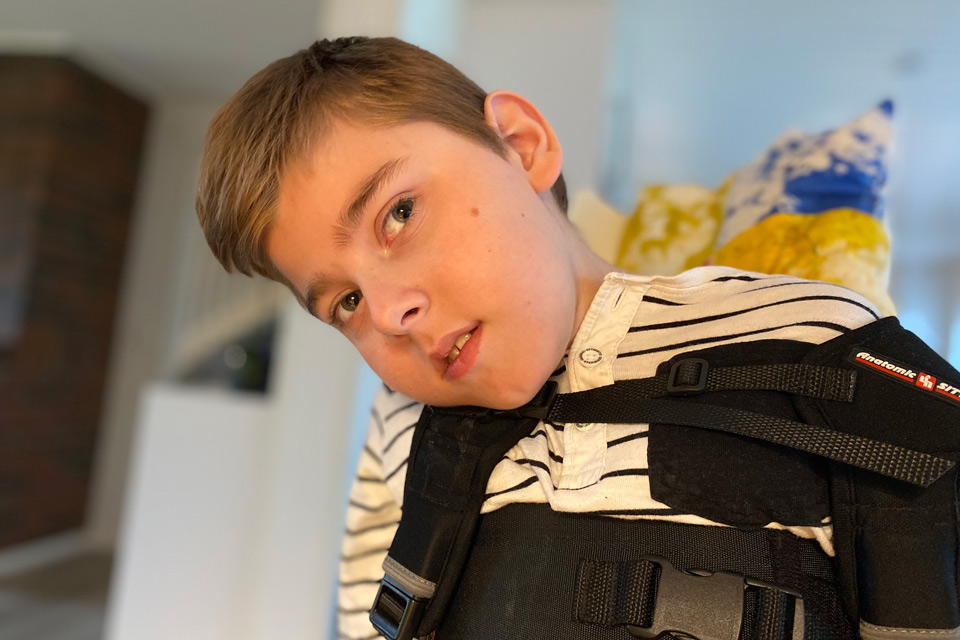 Calle's brain is underdeveloped and there is a lack of white matter, which affects the connection between the brain and the signals sent out in the rest of the body. Doctors suspected at an early stage some mitochondrial disease, some disease that affects the energy metabolism in the body. At a very early stage, kidney disease was also suspected due to the salt content in the body not being in balance. Over the years, Calle has undergone several different investigations and examinations, especially at Queen Silvia's Children and Adolescents' Hospital in Gothenburg. Trying to find clues in and on Calle's body that could lead to a diagnosis. He had an enlarged heart valve at an early age, has a deep palate, difficult-to-treat epilepsy (all over the brain), operated on the hip joints, etc. Despite i.a. EEG, skin biopsy, muscle biopsy, eye exams and lots of blood tests, the answers have often been the same, "normal test results".
Thanks to the Wilhelm Foundation, we have moved forward with Calle's investigation and now also have contact with Professor Ann Nordgren at Karolinska Institutet in Stockholm and have had the opportunity to get help from Dr Gahl at the National Institutes of Health (NIH) in the USA. Sequencing has revealed some abnormalities on the SYN 1 gene and mutation 11778G> A. It is currently unclear how these are the basis for Calle's disease, but perhaps for the investigation further. Somewhere in the deepest cells it can not be "normal".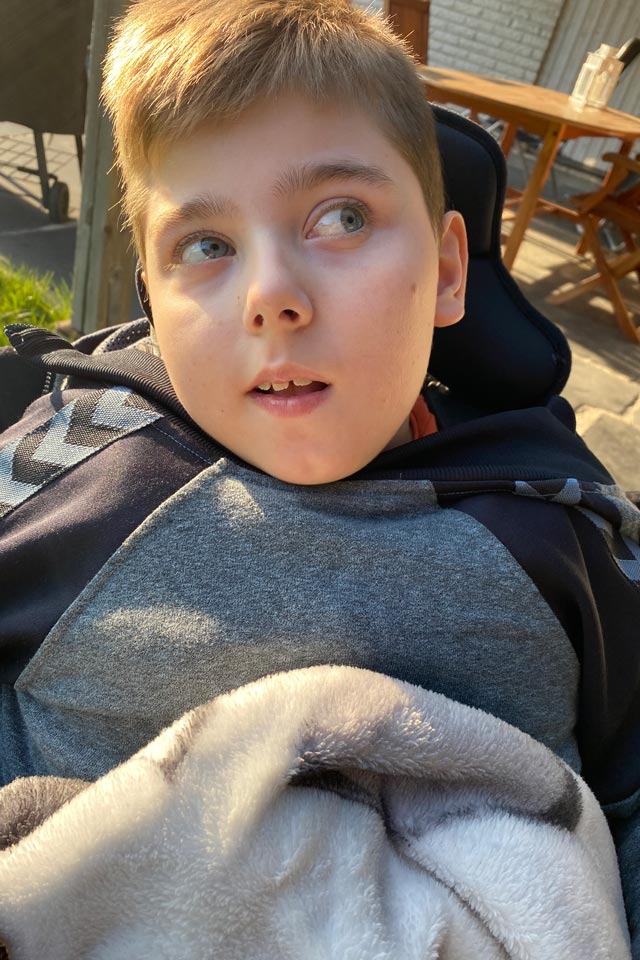 With the help of assistance around the clock, we try to create as meaningful an everyday life as possible for Calle. He is in need of support with everything from tube feeding, hygiene, respiratory assistance and transfers. It is a great challenge to try to interpret what is happening in Calle's body and how he feels. He does not communicate with speech or signs and his vision does not work properly. Calle has difficult-to-treat epilepsy that contributes to a disturbed circadian rhythm and a great lack of sleep. Calle enjoys water and music and above all listening to his big sister.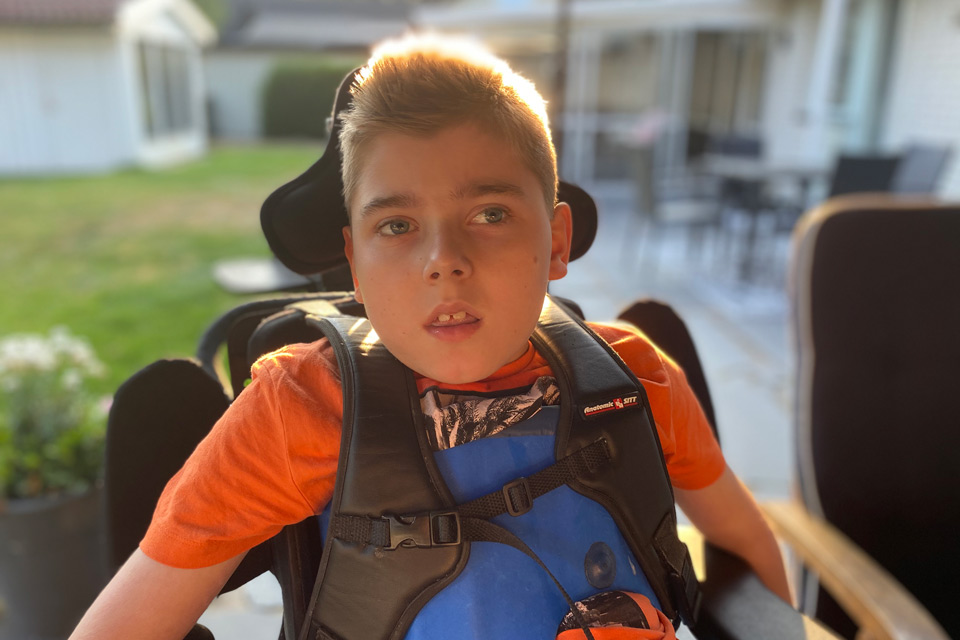 The little tired boy we did not think would survive that time when he lay with cords and oxygen almost ten years ago has turned out to be a real fighter. Calle is having a hard time but he wants to join. He's fighting. We struggle, not least to find answers to questions. Why is Calle so sick? How can we best help Calle? Who knows, maybe he can help provide answers to new diseases and diagnoses in the future…
"The small can be the big"