Lovisa's path to eye control
Here we will follow Lovisa's path to eye control and it is Lovisa's mother who tells the story. It is a work in progress, which is why we do not know today what the result will be, but it looks very promising.
Willefonden wishes Lovisa and her family the best of luck!
Willefonden would like to thank Tobii dynavox and Stefan Wångsten, who made it possible for Willefonden to distribute eye control as a Gold Edge to Lovisa.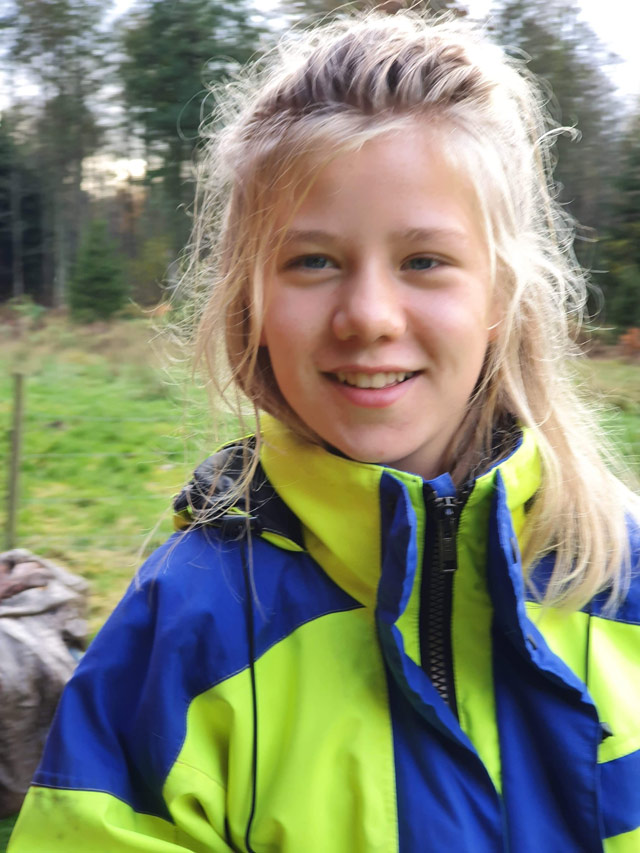 Lovisa's mother:
Lovisa is a girl with an undiagnosed neurological disease. The doctors see her as a mystery and no one can tell what is wrong. One of the parts that is not like the rest of us with Lovisa is her language. She has no spoken language, at least not like the rest of us. Lovisa, on the other hand, understands everything you talk to her about and is happy to mediate.
As aids for Lovisa to be able to communicate, we have signs, images and sounds. Because Lovisa has ataxia, it can sometimes be difficult to use pictures and point because the hand is not always controlled the way she wants. When she has to concentrate, it sometimes becomes overwhelming for her to both show physically and at the same time think out the answer. But we have seen that she looks at the pictures instead but may not always point correctly. We wanted to investigate this; can eye control be something for Lovisa to facilitate communication?
The habilitation did not want to let Lovisa try this, unfortunately, but we as Lovisa's parents strongly feel that this is something for Lovisa. Then the Willefonden decided to give Lovisa eye guidance as a bonus! Willefonden was in contact with Tobii Dynavox, which is a leader in eye control, and Stefan, who works at Tobii Dynavox, came to our home for a first trial. He was absolutely fantastic with Lovisa and Lovisa thought it was great fun with eye control. We could see she understood how to use it. After a few more meetings with Stefan, the eye control could be ordered through the Willefonden and now we are starting to train.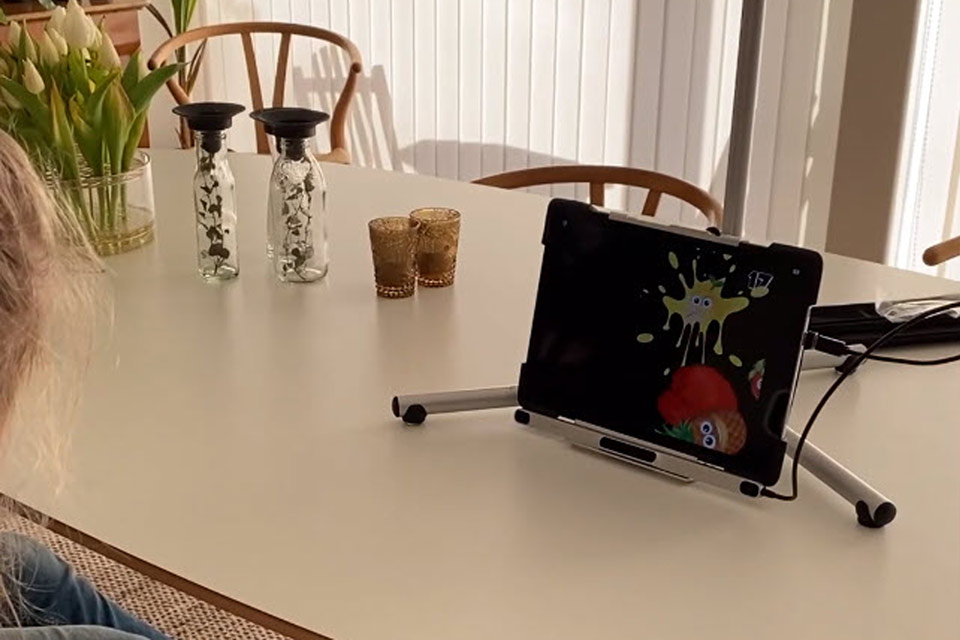 Lovisa is used to pointing and the challenge is to get her to understand that you should steer with your eyes instead of pointing. Of course, Lovisa can continue to point when she thinks it's easier, making it easier for her to communicate is the goal. Now Lovisa has learned to play games with her eyes, she can put on any YouTube movie she feels like with her eyes and she has slowly started to do Swedish tasks on it.
Our goal is for her to be able to use eye control to become freer and more independent, to be able to communicate with the outside world on her terms. We hope and believe that this will enable Lovisa to show how smart she actually is to more than those closest to her. Sure, she has her challenges, our Lovisa, and many people who don't know Lovisa very, very well only see the challenges and don't think she understands, that she is simply at a much lower level of development than she actually is.
We often meet people in care who do not believe us parents when we tell them what Lovisa can and understands. They just think it's wishful thinking, that we're naive parents who can't accept that we have a daughter with major disabilities. Trust me, we can. We know her difficulties all too well. But we can see beyond them and see it as she actually can too. What if the eye control could show the world that Lovisa is actually capable of so much more than you think if you don't put your head down and listen to her? Imagine if eye control could be opened up to more people who don't have a language, maybe we would be surprised at how much these people can and want to communicate if only given the right tools!
Willefonden and Tobii Dynavox have given Lovisa this opportunity and we are eternally grateful! We have started our eye control journey and we have no idea where the final destination is.