Wilhelm Foundations chair and founder Helene Cederroth have during the last years been a co-writer of medical publications.
Articles are opened in a new window.
2015 
Undiagnosed Diseases Network International (UDNI): White paper for global actions to meet patient needs.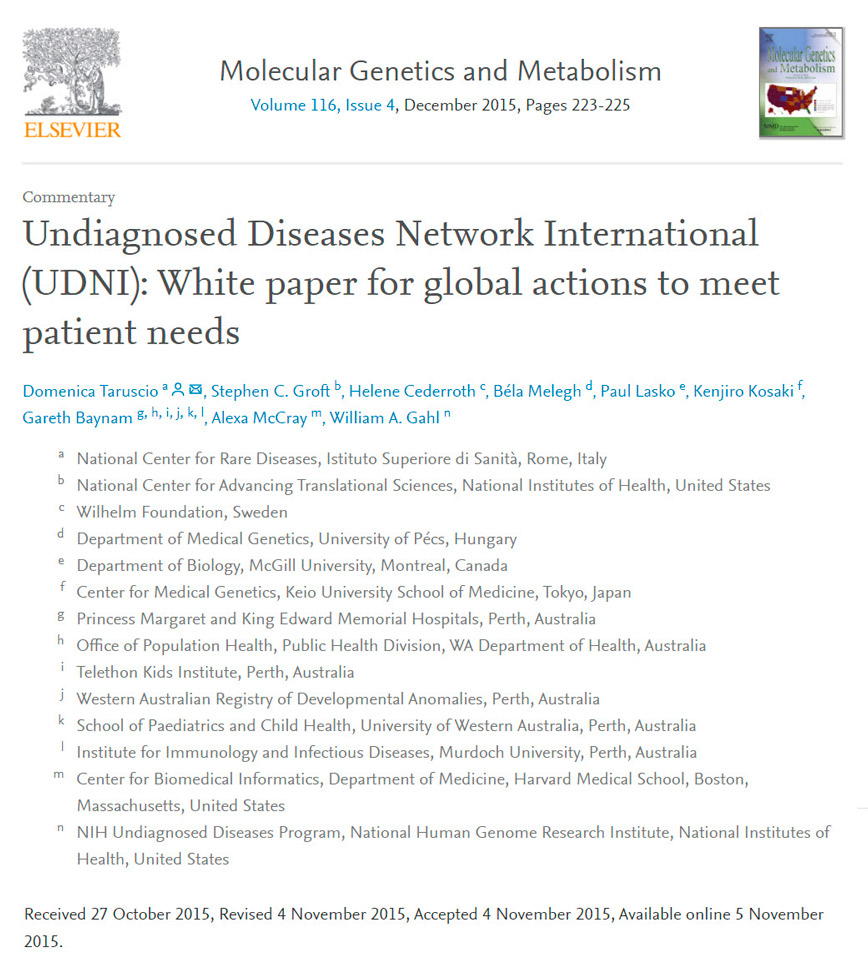 2016
International Joint Recommendations to Address Specific Needs of Undiagnosed Rare Disease Patients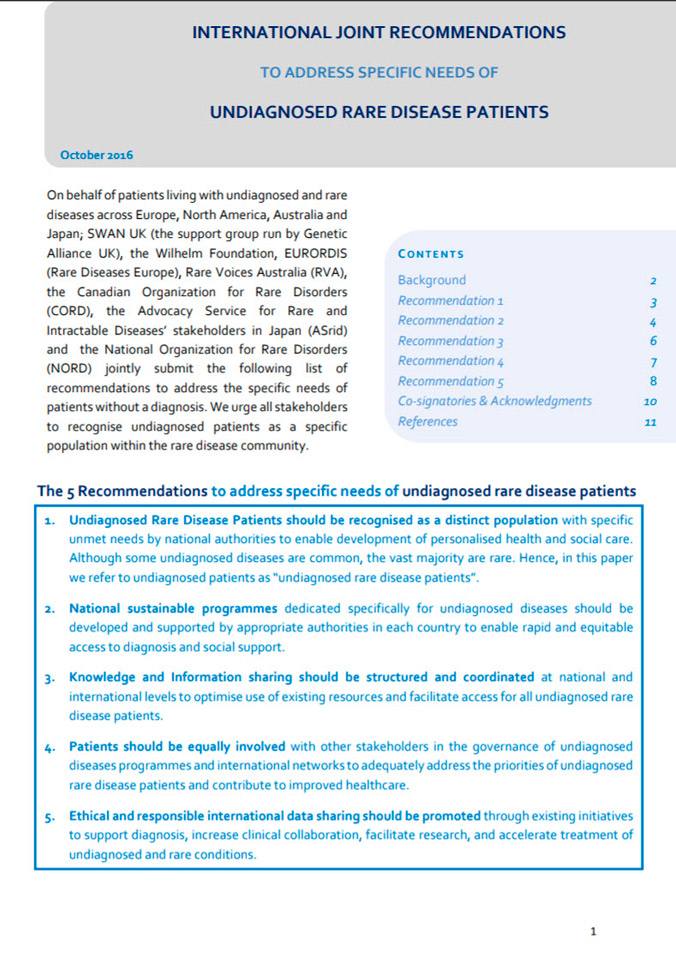 2020
A call for global action for rare diseases in Africa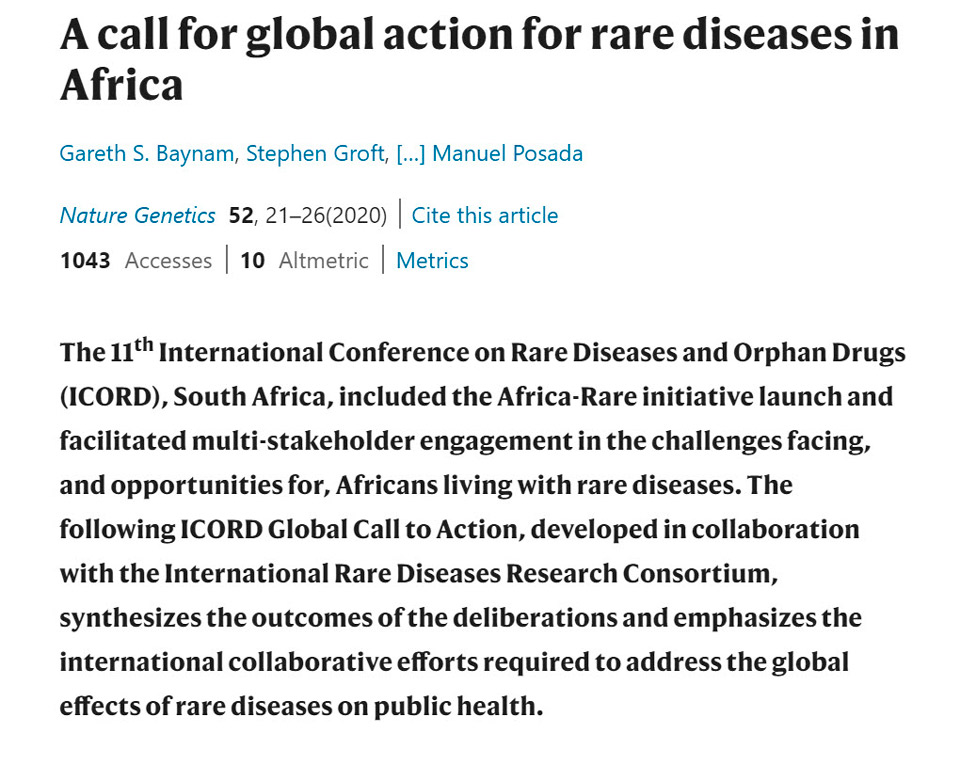 The Undiagnosed Diseases Network International: Five years and more!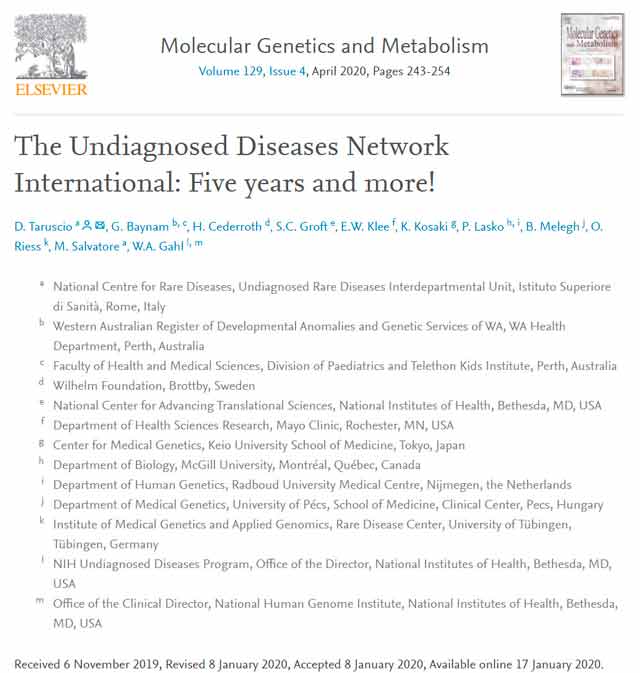 Helene Cederroth, Wilhelm Foundation (Willefonden) är medförfattare till ytterligare en internationell publikation men väntar på att den ska publiceras.