The UNDIAGNOSED initiative aims to raise awareness about all the people living with Undiagnosed Diseases worldwide.
The UNDIAGNOSED initiative is in collaboration with the famous photographer Rick Guidotti, Positive Exposure and Wilhelm Foundation.
 It's an honor to introduce the UNDIAGNOSED initiative, to show the diversity and the beauty in each and one of the children, adolescents and adults with an undiagnosed disease.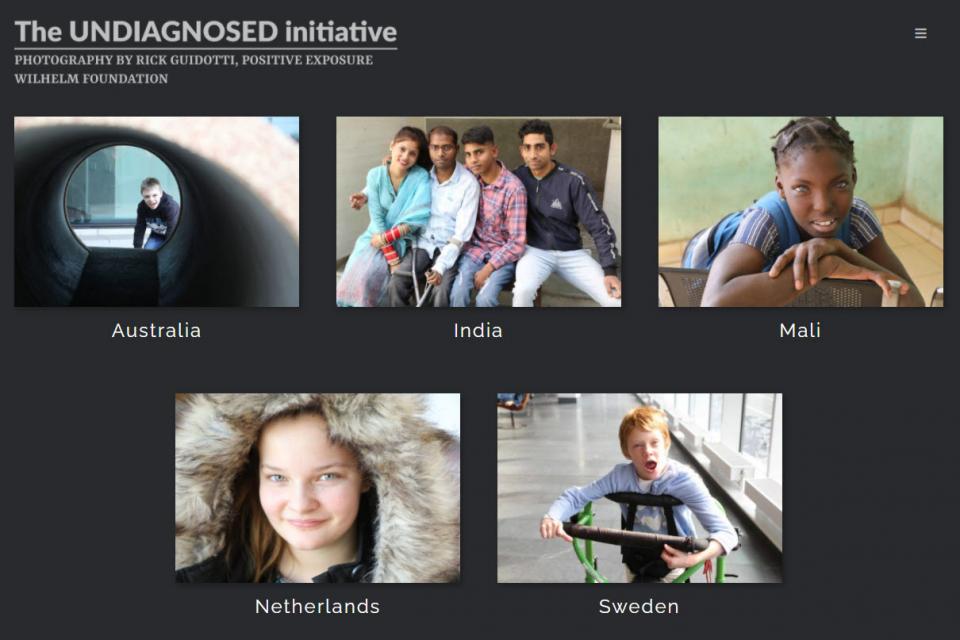 Another Chance to a Diagnosis
The goal with Wilhelm Foundation's photo project the UNDIAGNOSED is to give the ones who suffer from an undiagnosed disease another chance to a diagnosis by presenting their photograph at a photo exhibition at the International Conference on Rare and Undiagnosed Diseases. We also distribute a booklet of the photographs and related medical information to all specialists at world congresses to increase the chance of diagnosis for the Undiagnosed.
The participants in the project are those who have an undiagnosed disease and undergone an investigation on an Undiagnosed Diseases Program (UDP) and are nevertheless undiagnosed.
Raise awareness about the undiagnosed diseases
Photo Project the Undiagnosed raise awareness about the undiagnosed diseases, which are everywhere in the world and at all different ages to the general public and health care.
Wilhelm Foundation also raise awareness about Undiagnosed Diseases Network International (UDNI), which is a network of specialists and researchers and the Undiagnosed Diseases program (UDP) where undiagnosed can apply for diagnosis. It is hoped that specialists and researchers from all over the world will see the benefit of collaborating with others in UDNI and under a UDP to increase the chance of solving together the most difficult undiagnosed diseases in the world and saving lives.
Highlight "the Beauty and Diversity"
Wilhelm Foundation also thinks it is incredibly important to show the beauty and diversity of all those with undiagnosed diseases, which Rick Guidotti Positive Exposure does in a fantastic way and worked with for more than 20 years. He works internationally with organizations, medical schools and schools to bring about a change in society's attitudes toward people living with one and  genetic, physical, behavioral or intellectual difference. 

It is an honor for the Wilhelm Foundation to work with Rick and his beautiful photographs, which show the the beauty and richness of human diversity. 
Look at the photographs and CHANGE HOW YOU SEE, SEE HOW YOU CHANGE .